In Germany, various options to work as a student exist. At the University of Stuttgart, there are various offers of Hiwi jobs. Hiwi stands for "Hilfswissenschaftler" (or more precisely "Wissenschaftliche Hilfskraft"), research assistant in English. It is a term used for student jobs in research or teaching offered by the university's departments or department chairs. This time, I will tell you my experience working as a Hiwi in the VEGAS lab.
First thing's first, what is VEGAS? It's certainly not the shiny, casino-based, kind of crazy Las Vegas in USA. VEGAS stands for "Versuchseinrichtung zur Grundwasser- und Altlastensanierung", Research Facility for Subsurface Remediation in English. It is a research facility for remediation of soil and groundwater contaminations. It is part of the "Institut für Wasser und Umweltsystemmodellierung" (IWS) Institute for Modelling Hydraulic and Environmental Systems in English.
One of a kind
The master program I'm currently studying (WAREM) has quite a few lectures taught by professors from IWS, but the first time I enter VEGAS was the day of my interview with the PhD students that later became my supervisors. I remember going in the main hall and thinking to myself -wow, this is huge- and indeed it is. According to their web page, "VEGAS is the only facility of its kind throughout Germany" and I do believe them. They have the space and the equipment to do all types of studies from small batch experiments in the chemical lab to building a scale 3D model of an aquifer, studying the behavior of contaminants under different conditions, or something simpler like determining the particle size distribution of a soil sample.

VEGAS definitely feels like a hybrid between a construction area, a workshop and a laboratory. It actually has a section focused on construction, and I mean really tough hands-on construction like cutting and welding metal. It was the first time in my life I saw trucks coming into a laboratory and delivering sacs of sediments of different sizes. In that occasion, was to fill up a massive container for a project investigating an innovative technology to remediate a contaminant plume. I know, that sounds very vague, it is a real challenge to be up to date with all the ongoing projects.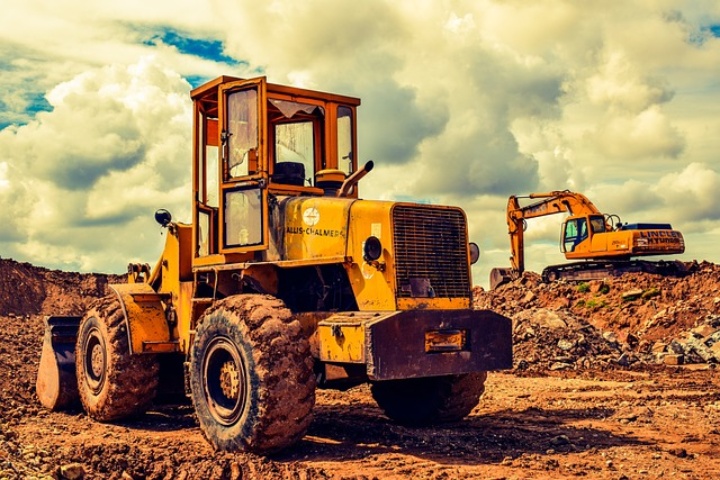 Groundwater quality
Therefore, I will talk about the projects I was involved in, PFAS-Immo and EiCLar. Prepare yourselves for a sexy scientific talk! Let's start with PFAS-Immo. The name comes from the concept for managing soil which is contaminated with PFAS. VEGAS works on a procedure to demonstrate PFAS immobilization for specific, given immobilization approaches. PFAS are substances extremely persistent in the environment, attempts to remediate or relocate contaminated soil have failed both economically and logistically. Hence, the fixation of these pollutants in the soil has increasingly been discussed.
Fixating the pollutants would mean that the contamination will not spread, and the contaminated soil could later be used in agriculture or construction. In this experiment, several soil samples were analyzed on different scales and conditions. The concentration of PFAS was measured at the outlet of each set-up over time, numerical simulations were also done. These results will show the influence of experimental conditions and the effectiveness of soil treatment methods.
Remediation of contaminated areas
Now, it's the turn of EiCLar. The full name of this project is EiCLar - Improved and innovative in-situ biotechnologies for the remediation of contaminated sites. It has three main goals: improve and demonstrate the performance of bioremediation and increase the use of efficient and sustainable remediation technologies. To accomplish these goals, different technologies are developed and tested: electro-nanobioremediation (using bio-electro power), combination of bioaugmentation and bioelectrochemical remediation (using microorganisms to metabolize pollutants and optimizing bioelectrochemical systems for remediation), enhanced phytoremediation (investigating the impact on microbial activity and ecotoxicity in the treatment of mixed organic and inorganic contaminants).
Practical work
My experience working in VEGAS was phenomenal. The whole team was open to teach me, clarify my doubts, I was exposed to great research that made me learn new and cool academic options and I got to use different measuring devices from pH-meters to big titrators machines – this last aspect for me was particularly gratifying. When studying engineering often the theory overshadows the practical work, being able to understand through experience is invaluable. I really advise you to check the websites of the university's institutions you are interested in and ask for Hiwi opportunities.

Viel Glück!
Abi
Comment on this article
Your email address will not be published.