"Sports : the new form of fitness" is the trending fashion of the present age, more like the go-to sentence for every person in a group of octate. As long as to go back, playing sports has been the primitive choices for leading a happy life that ensures sanity and stability of well being which in turn is the desired output. Back to the times when the only way to keep oneself in good shape and health was doing exercise and cutting down the improper food intake, today it counts on a number of different factors, off which sports tops the list.
Here I am at University Sports Stuttgart, as the current sports trainer at the and to mention it here, I have my roots from South Asia. Specifically, if I talk about my area of origin – South Asia – the population over here relates playing sports centrally to cricket, badminton, and hockey whereby being unaware about the number of different exciting fields that it offers. I, for one, always had an inclinaton for cricket and badminton, down the memory lanes of school times. To put a little light on my sports life history, I belong from Pakistan, and I have played Badminton and cricket till national levels of my respective country, representing in the best possible form.
Sports in Germany
After moving to Germany as student, the most primary concern for me was to generate a living at the most basic level and more than that, to keep my self occupied while studying, in the most productive manner so as to avoid any kind of stress, difficulty that mostly the expats have to face through. Just like people as expats are advised to come with having soft skills which could really aid them in earning a daily living, being a sports person played that part for me in my initial days over here and that's how I signed up for becoming a Sports Trainer (Fitness and Badminton) at Hochschule Sports University of Stuttgart. This not only helped me in keeping away the number of imminent issues that an expat has to come across but also assisted me in getting aware of the culture system of Germany. This played a huge role in making me able to socialize with the community and we all know that socialization ultimately leads you to a better state of stability in terms of mental, physical, and emotional because emotional stability is the most sensitive button which is fearful to be allowed to get explored in a new culture world.
You must be wondering how this all is related
Coming back to the number of sports we play here, out of those undoubtedly, cricket is the best from to replenish the body wholly with any kind of lost fitness as it involves the movement of all possible reflexes at the same time. Along with that, it triggers the brain to plan strategically for every next bowl to be bowled – you must be wondering how this all is related? These all actions explained directs towards the functionality of brain's health bringing it down to the square one that how important it is for you to have a sane mind and to assure that, nothing beside getting into sports can be best at it. Even if you begin with rounds of skipping a rope that is also a form of sports, by the end of two sets to it, you could actually feel the rush of blood to your mind that directs the way towards all over the body. Jump in for Cricket.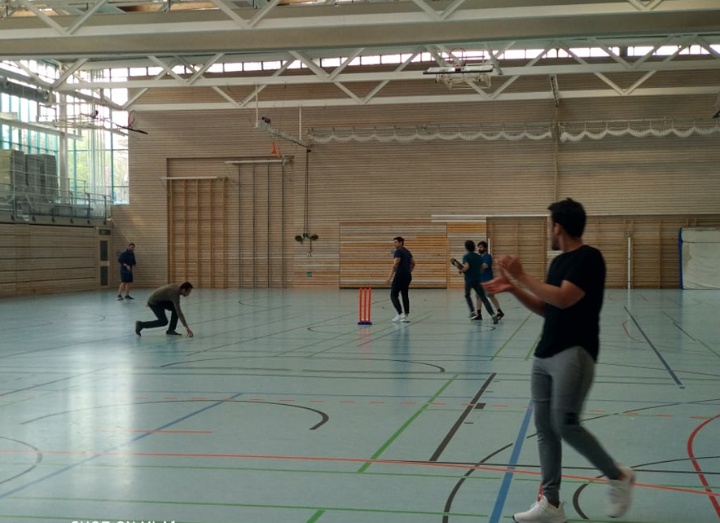 I try to share my knowledge about fitness
Similarly, being a certified fitness trainer now, this comes to my responsibility that I shall be careful to my trainees for keeping their health and fitness at the best possible levels. At Hochschule sports, I try to share my knowledge about fitness. I tell them that all the sports that involve lower abdomen coordination with the movement and displacement of body ensures the sustenance of physical fitness in all angles. Having said that, this also calls in the mental fitness because only a healthy mind can act as a good receiver and effector to the potentially generated neuronal signals in stimulus of playing off.
Badminton as Sport
Badminton on the other hand is an amazing form of fitness to keep your arm reflexes at highest level of proper functionality. I actually started by playing badminton when I first came here because Germany has not got pronounced avenues for playing cricket of having a cricket team even. Until the last Summer Semester 2022, where we made this happen as well to initiate cricket through Hochschulsport and I was one of the founding members to that, if least to say. Whilst writing out about the sports and being a trainer, I'll keep bringing in bits and pieces of my life experiences over here, from being an expat student to a sports trainer citizen of Germany. You never know what might help one with something they might be going through. I call it the most accessible way for everyone, particularly if I say the expats who are reading this - to remain fit, with the restored sanity for mind and physical health, it is paramount to indulge oneself in playing all sorts of sports that suit your body type and your schedule. Try to look out for the sports clubs in home university or hometowns, sports societies, and different communities to become a member of and establish a routine for yourself out of it. We will see you at the Badminton court.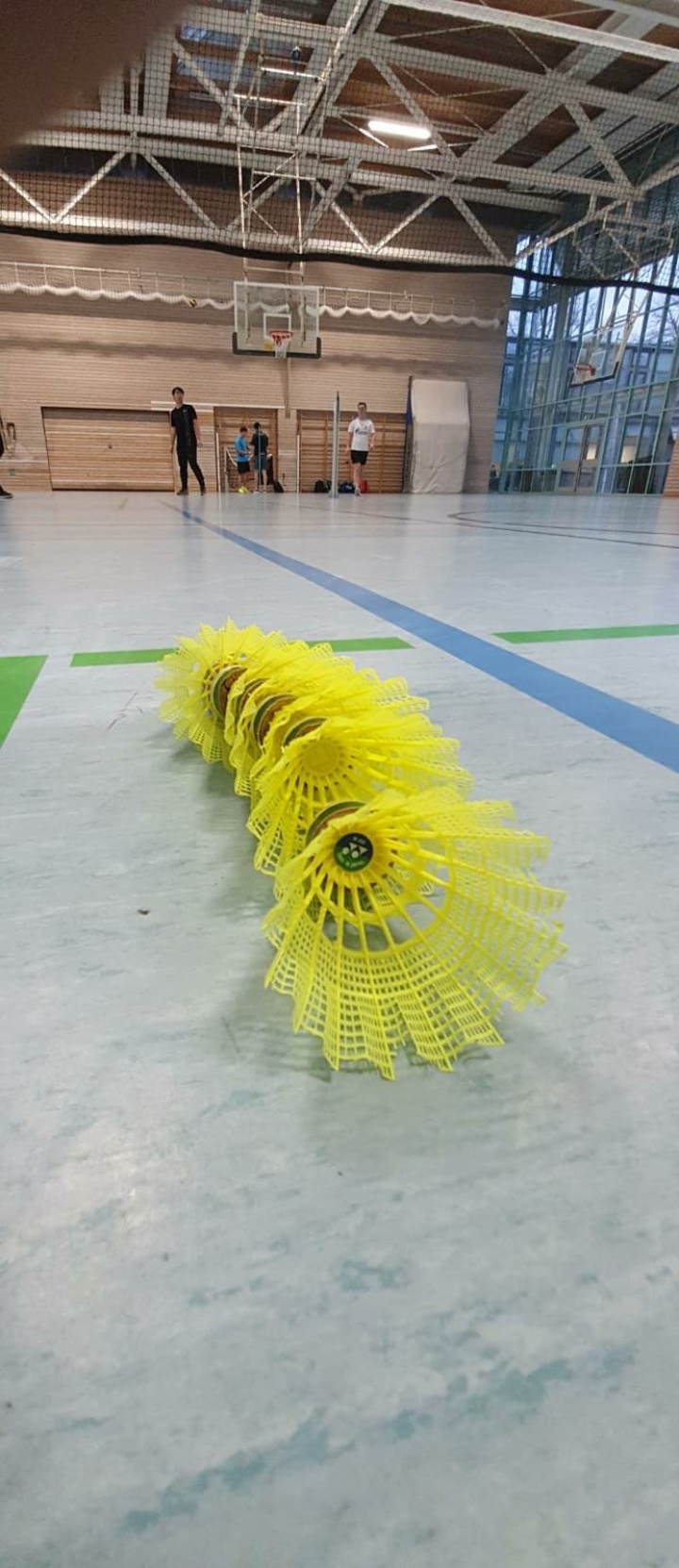 When a lot of new country stress surrounds you, education stress is a separate stress at at the same time. Additionally, language barriers come along in Germany, and all these makes the life appeared to be not in the right place making you fall in despair and homesickness, loneliness, and cultural shock. For that, you need a rescue from all that to restore your existence to sanity and to win this race of survival of the fittest expat, becoming a part of sports club in your very University, acing to the levels of different sports( if I am being specific to myself ) gives you the taste of victory, the reason for you to hold on, keep moving and never stop for the day you stop is the day you start living dead!
If you are looking to enjoy, stay fit and stay healthy. You are welcome to join Hochschulsport by hopping in.
We will welcome you at the Hall for Badminton and Cricket. For fitness and to get some Muscle Mass, we will welcome you at the Kraftraum (GYM) at Hochshulsport University of Stuttgart.
Muhammad
Comment on this article
Your email address will not be published.