The new semester is just around the corner and for many of you that means: Packing your bag with freshly washed laundry, setting off to your shared accommodation in Stuttgart, and getting back to studying. But Stuttgart also has a lot to offer, and the new semester is a great time to meet up with friends and explore.
The temperature is dropping and there are already pumpkins and bright fall leaves to be seen when you take a walk through Stuttgart. To keep you occupied and ensure that the changing seasons don't get you down, I've asked around and collected the best meeting places to get together with your friends. So, grab a sweater from your closet, motivate your friends, and let's go!
Campus Stadtmitte
Regardless of whether you've just been to a lecture in the library, if you want to study, or just drink a coffee with your favorite people. Here you are surrounded by other students and can immerse yourself in a pleasant learning atmosphere. What better way to start the new semester? And when the sun peeks out from between the clouds and rewards us with a warm autumn day, you can meet up at Unipark afterwards for a picnic, a game of spikeball or a game of boules. What could be better? ;D
Café Faust
If the weather's not so good and you want to reward yourself after working in the library, Café Faust is just around the corner. What? You've never been here before? Then it's about time! This bar is run by students for students (sounds like cool people and fair prices...) With a beer in your hand you can play pool, party or listen to good bands. By the way, a little bird told me that motivated students who want to get involved are always welcome here ;D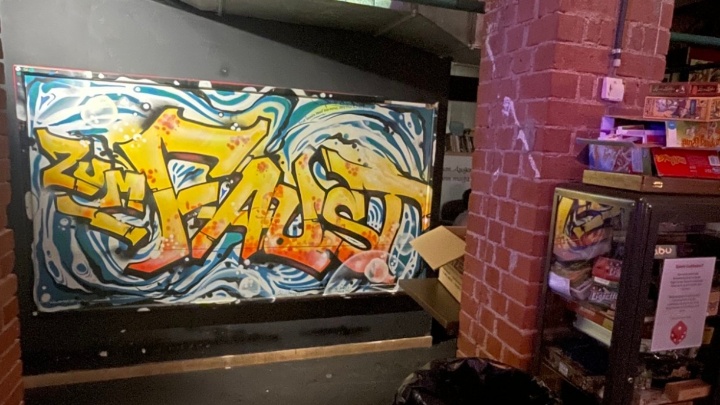 Campus Beach
Are you missing warm summer days and holidays on the beach already? Did you know that Vaihingen has its very own beach? Campus Beach offers not only yummy food and even sand between your toes, but also super events in the evening! The whole thing is a project run by stuvus and it's definitely worth a visit! Take a look at the website or the Instagram page. The beach will soon be taking its summer break, but as soon as the days get warmer again, this is definitely a good destination!
Max Kade
Fancy a long night and dancing until your feet hurt? Max Kade! Who hasn't done this? It's Wednesday, the week is half over and you could reward yourself with a little party. Besides the really nice view over Stuttgart, the Max Kade hosts a party once a week. Just get a someone who lives there to put you on the guest list and you're good to go! Aside from the Wednesday parties, rooftop events are often hosted here.
Block Vier
Still not had enough of partying? No problem! The party scene continues on Thursdays at Block Vier at the Hochschule für Technik. I asked one of my housemates, and organizer of the parties, why it's this is a must, and he said, "The parties are a great way to meet new friends, plus we throw the parties that everyone has a picture of in their heads from watching movies."
Palast der Republik
If you want a good night out but don't have the motivation for a big party, you will surely find what you're looking for here: Located in the city center, the palace is a popular meeting place for young people! Here, good vibes are guaranteed and there is always something going on! Whether you fancy an after-work beer in the afternoon or have a date in the evening, you've come to the right place.
Hans-im-Glück-Brunnen
Alternatively, the square around the Hans-in-Glück fountain offers a wide selection of bars and restaurants. The small alleys are crowded with people and good music and the clinking glasses just make you want more!
Do you miss the smell of coffee and cake? I can help out here too:
Food sharing Café Raupe Immersatt (café never hungry caterpillar)
Yep, you read it right! The never hungry caterpillar, not the very hungry caterpillar we all know and love from childhood. Because no one goes away from here hungry. My absolute favorite café in Stuttgart-West The Raupe Immersatt is the first food sharing café in Germany, offering not only locally-sourced coffee and drinks, but also great evening events or workshops. Be sure to check it out! And who knows, maybe there's something delicious to be had from the "fairteiler" food sharing hut located on site, and you are doing something good and saving food!
Other good cafés (and sometimes bars in the evening) in the city center that will definitely sweeten your day: Isabella - Zuckerei - Claus - Kuchenliebe - Süßholz - Galao - Zimt&Zucker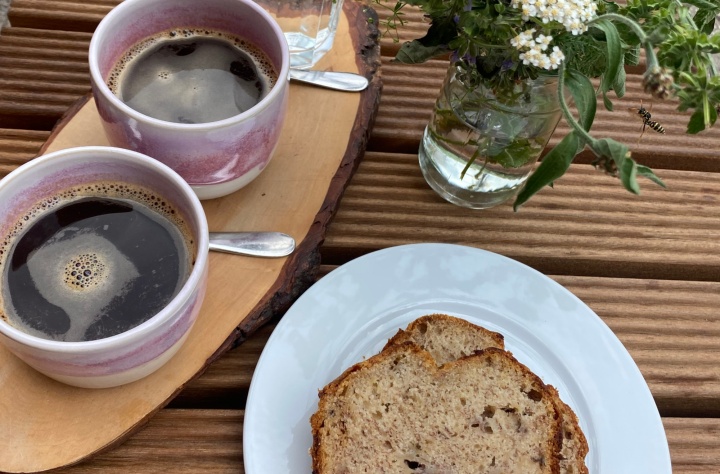 Or Marienplatz, Feuersee or the Kulturinsel are also always worth a visit. In addition to great flea markets, there are always events or workshops to brighten up your day. Just drop by and see!
And if none of my suggestions appeal to you, you might have to dig out your Dirndl or Lederhosen from the closet and head for the Wasen fair. The smell of chocolate fruit, roasted almonds and pop songs in your ears always make a welcome change from your daily routine.
With this in mind, enjoy fall to the fullest and set out to explore Stuttgart's most beautiful corners!
Have fun!
Vanessa
Comments
University of Stuttgart

September 12, 2023 12:13 p.m.
Dear Noaskhare, thanks for your question. You'll find all information on application deadlines on our website: https://www.uni-stuttgart.de/en/study/application/master/
There is no generally valid CGPA, since it is determined at each application phase on the basis of the applications received. If you want to find out more, have a look at the websites of the study programs you are interested in. There you'll find contact data from each study program manager.

Nosakhare

September 8, 2023 4:50 a.m.
When does application for masters start and when is the deadline? Plus, I want to know the CGPA that is required to be eligible topursue master in mechanical or aerospace engineering.
Comment on this article
Your email address will not be published.