Herzlich willkommen! If you're starting to settle in Germany, it means you'll need to embrace the famous bureaucracy and maybe some unfamiliar cultural aspects. To help you out with your first steps, I'd like to share some important aspects that I noticed upon my arrival, which were crucial to know about. Having someone to guide you is fortunate, especially if you do not know anyone at your new location.
Accommodation: Finding somewhere to live
As a student, the so-called "Studentenwohnheime" are a common option at the University of Stuttgart. However, you can also consider living in a shared apartment, known as a "Wohngemeinschaft" or WG for short (pronounced "veh-geh"), which is also popular among students and young professionals. This could be a great opportunity to make connections, explore the city, and learn the language faster with the help of locals. One of the biggest sides is wg-gesucht which is also available in English.
Registration of living place
When you move to a new locality, it is important to visit the resident's registration office, also known as the "Einwohnermeldeamt". This office processes the details of people moving in or out of the locality, and also takes care of updating your address within the local area.
This office is usually located within the administration office (Bürgeramt), although it can sometimes be found at the town hall (Rathaus). You must visit the resident's registration office within 14 days of your arrival to update your address details. To register (anmelden) you need to fill out a form (Wohnungsgeberbescheinigung) and get it signed by your landlord.
Banking
The first question that may come to your mind is do I need a German bank account? The answer is yes, it is quite unavoidable. This will make your life in Germany much easier when it comes to paying your rent, receiving your salary or even grocery shopping. For doing so you will need to complete a form, your passport, residence permit/visa and proof of address.
To keep in mind: Many banks now offer online banking in English, which could be more convenient for managing your money; at least at the beginning. These are some of the online options: N26, Tomorrow and Comdirect.
Bureaucracy stuff
When it comes to public institutions and resources, the University has various offices and departments that can assist you, e.g. the International Office. Additionally, you can also approach the Welcome Center Stuttgart for any questions related to life in Germany, especially administrative processes. I suggest meeting them in person as it makes it easier to interact with them and understand what services they can offer.
The Citizen's Administration offices: They provide basic administrative services such as registering or changing address, obtaining a tax ID, and exchanging foreign driver's licenses for German ones.
The Immigration Office: The "Ausländerbehörde" is the German public office responsible for all aspects of residence permits / visas and Blue cards.
Groceries Shopping
When you move to a new country, even basic tasks like grocery shopping can be intimidating. The major supermarket chains are not as cheap as discounter stores, but prices wise tend to be reasonable and offer a more extensive range of products, maybe some imports for making some of your home meals. Major supermarket chains: Edeka, Kaufland, Real and Rewe.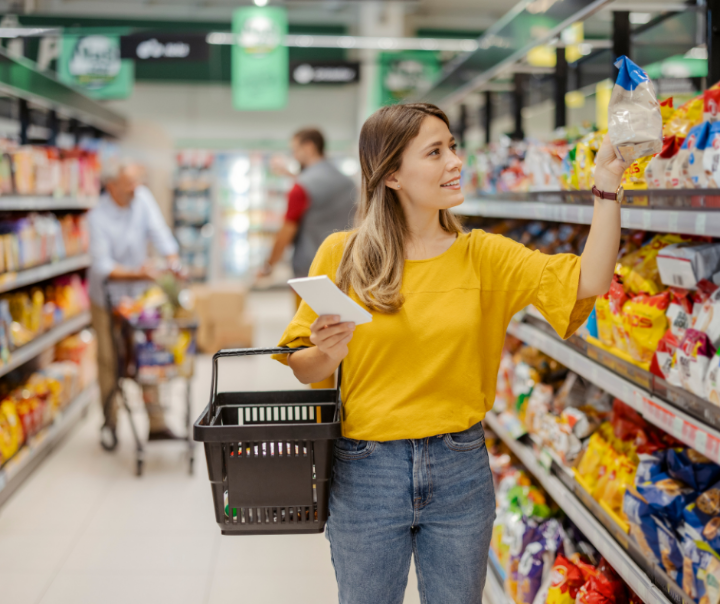 Organics in Germany are usually called Bio stores, like Tegut, Alnatura, Denns Bio Marks and Naturgut. Food discounters are more affordable large chains, sometimes crazy cheap but with a small range of products, although almost all you could need if you are not a foodie. Discounter stores: Aldi, Lidl, Penny, Netto.
When you visit this type of store in Germany, you will likely encounter long checkout queues. As Germans value time efficiency, it's best to come prepared with your own grocery bags. Using single-use plastic bags is not a cool or sustainable approach in Germany. Instead, opt for a more environmentally friendly option.
To keep in mind: When packing your goods, it is important to be efficient and quick. Alternatively, you can use the designated packing area to take your time and pack at your own pace. Don't forget to bring 1 euro to unlock a shopping cart. It's important to plan meals ahead since most stores are closed on Sundays and public holidays.
Pfand, the reward system for recycling in Germany
Recycling in Germany has a lot of details to go through, however, one important thing to catch on at the beginning is the "Pfandsystem".
In Germany, Pfand is a deposit ranging from 8 to 25 cents that is charged on most glass and plastic drinking bottles and cans. To collect the deposit, you can take the bottles and cans to the return machine (Leergutautomat) at the supermarket and receive a return ticket at the checkout as partial payment or cash.
Pharmacies in Germany
Here in Germany, most health retailers are in the following three categories.
Pharmacies - Apotheken: This is the only type of store to sell prescription and non-prescription medication such as aspirin, and these stores have a distinct red "A" outside.
Drug stores - Drogerien: Although the name "drug store" may imply that they sell prescription and over-the-counter medicines. Stores such as dm, Rossmann, and Müller actually offer health, beauty, and natural remedy products.
Cultural get-away for winter season
As winter and Christmas approach, here are some fun facts to fully enjoy one of the most special holiday seasons in Germany.
Saint Nick is not the only visitor that children could expect, in southern German folklore, the "Krampus", a half goat and half demon, chases the children who have misbehaved. The Krampus even has its parade " The Krampusläufe".
The presents are opened and exchanged on December, 24.
Adults celebrate with a flaming cocktail traditional on Christmas and New Year the "Feuerzangenbowle".
Don't miss the opportunity to visit some Christmas markets (Weihnachtsmarkt) and try some traditional drinks and food.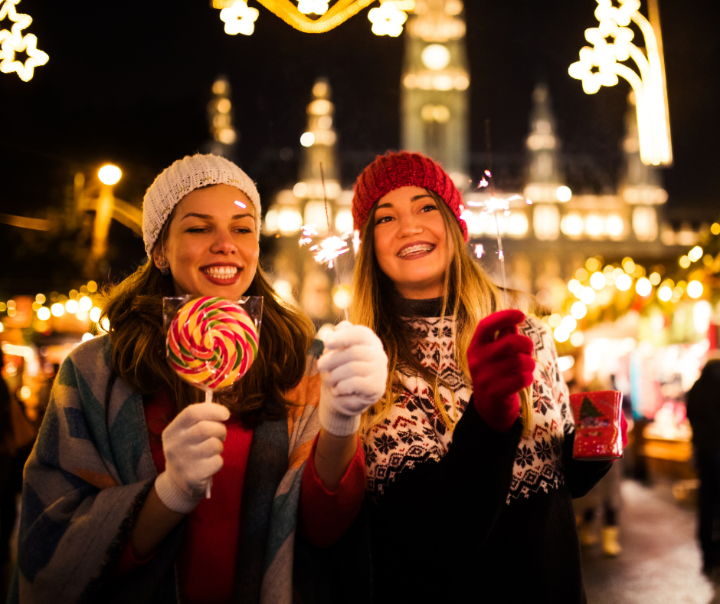 Exploring Germany can be an enriching experience. These tips will help you hopefully to make your journey smoother as it was for me, so you can focus on enjoying.
Laura
Comment on this article
Your email address will not be published.