When students go on a semester abroad, they're often not sure about which country or city to choose. Clearly, you take many different aspects into consideration and ask yourself questions such as: How will the weather be during your stay? Do you prefer to live in a big city or do you rather want to stay at a campus university? And, most importantly, how much does it cost to live in this country? If you think about going to Germany or you already made your decision, here's what you need to know about the living costs in Stuttgart.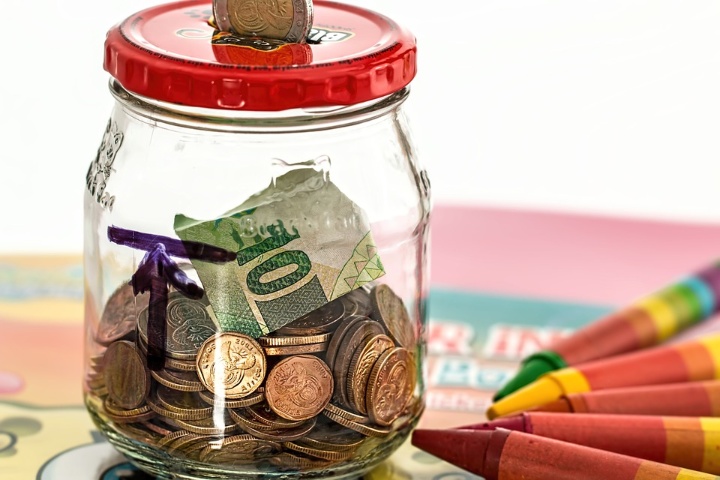 The rent in Germany depends very much on where you live. The south of Germany with cities such as Munich or Stuttgart tends to be more expensive. Cities in other parts of Germany turn out to be cheaper, for example cities in the eastern or northern part of the country. Besides, bigger cities are usually costlier than smaller ones. If you decide to go to Stuttgart, be prepared for comparatively high rents. According to a 2019 ranking, Munich is the most expensive city in Germany with 17.57 € per square kilometer, just followed by Frankfurt in second place and Stuttgart in third place with 13.48 € per square kilometer.
Therefore, average costs of a room in a shared flat range between 350 € and 500 €, depending on the size of the room and the location in the city. Clearly, this is a lot of money, but what you can also do is to try to get a room in one of the student residences. There are several ones in and around Stuttgart with rental costs between 260 and 400 €. Having lived in a student residence myself, I can only recommend doing that as you'll save a lot of money and get in touch easily with other students. For more information about student residences, visit the website of the 'Studierendenwerk' Stuttgart.
Food
An aspect where you can definitely save money in Germany are groceries. Fruits, vegetables, pasta – they're ridiculously cheap compared to other countries, especially compared to Canada or the US. For a good and healthy lifestyle, you approximately need to pay between 25 and 40 euros a week for groceries. Of course you can always spend more, but it's enough for a student. Besides, it depends a lot on what and where you eat. Meat lovers will have to pay more than vegetarians, but here it also depends on where you buy it. In the supermarkets, meat is still relatively cheap, but when you like quality meat from the butcher you have to pay more money for it. Like most countries, Germany has cheaper grocery store brands and more expensive ones. The cheapest ones are ALDI, Lidl or Netto; but you'll have a bigger and sometimes better selection at REWE or EDEKA. You can also eat lunch in the university cafeteria in Stuttgart or Vaihingen from Monday to Friday. There you can get soups as appetizers for 0,45 €, prices for main courses range between 2,40 € and 4,50 € and desserts cost around 0,80 €. With regard to drinking water, tap water in Germany is totally drinkable. However, unlike other countries, you can't order tap water in German restaurants for free.
Transportation
Stuttgart is the biggest city in the Southwest and hence the public transportation system is pretty good. There are 3 means of public transport you can use: U-Bahn, S-Bahn or the bus. The U-Bahn is a tram which is responsible for the more central route in the city, the S-Bahn is a train which also stops outside of Stuttgart. Buses usually run inside and outside the city center. As a student of any university in Stuttgart, you can buy a semester ticket which costs 207 €. That sounds like a lot at the beginning, but you can use it for six months and hence it's only 34 € a month, which isn't too bad considering how far you can go with it. Having a car in Stuttgart costs you way more because fuel in Germany is expensive (especially compared to the US or Canada) and parking is quite pricey in most areas as well.
Tuition fees
Most of Germany's universities are financed by the state. As a German citizen, you have the privilege to pay almost nothing for your studies. Two years ago, in the federal province Baden-Württemberg (of which Stuttgart is the capital) was a legislative change concerning tuition fees. Since 2017, all international students from outside the European Union have to pay 1.500 € per semester. However, in many other German provinces, international non-EU Students don't have to pay these tuition fees. For Erasmus students nothing will change. And, nonetheless, all students have to pay a general fee which was 188 € in Stuttgart this semester.
Insurance
Unfortunately, German tuition fees do not include insurance outside of university. If your home country doesn't have a social security agreement with Germany, you have to insure yourself and sign up for coverage. According to the German law, everyone in Germany has to have insurance. There are two kinds of health insurances in Germany: compulsory and private insurance. Most people go with the compulsory health insurance. The costs for the compulsory insurance are 110 € a month. Being 30 years old or older or not having finished your 14th semester, the fee rises to at least 190 euros a month.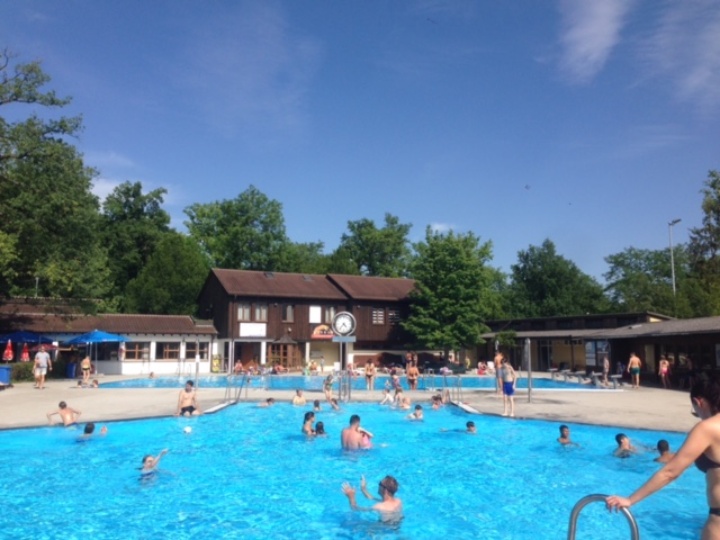 Leisure time
One important aspect might also be your phone contract. In Germany you can get everything from a cheap, simple flat rate up to a pricier phone contract with more benefits. For 3,99 € you can already get a small data flat rate, but, as usually, the more money you pay, the better your phone contract will be. There the average lies between 10 € and 30 €, depending on the service and provider you choose.
With regard to cultural activities, it is definitely worth it being a student. Students often get discounts in movie theaters, museums, opera houses or swimming pools.
For sportive students the University of Stuttgart offers a variety of sports classes, also called 'Hochschulsport'. For a small amount of money, usually 25-40 € per semester, you can choose between kickboxing, soccer, Zumba, yoga and much more.
All in all, it is said that the costs of living in Germany are a bit above the average living costs in Europe, but compared to other countries such as UK or France it is cheaper. But no matter where you decide to go – I'm sure you'll have an unforgettable time!
Carolin
Comments
Andrea

September 3, 2021 5:31:06 PM
Hi Carolin,
thanks for your article.
I'm Andrea, Phd student at Politecnico di Milano and I 'm planning to spent my period abroad in Stuttgart for one semester (more or less) from October. I'm going to work at DITF in Denkendorf but I was thinking to rent a room in a shared flat in Stuttgart. What do you think? Is it a good idea? In case could you share with me some websites to search the room?. Thanks in advance.
Best. Andrea

Comment on this article
Your email address will not be published.