Like the light at the end of a tunnel, so Schloßplatz welcomes us in an unpredicted scenery. Up and out of the steps of U-Bahn, made worse by wearing the mask, it's like catching a breath of fresh air: After many stops up and down the hills of the city, packed tight between other students and workers, hearing involuntarily half pieces of conversation and music, Stuttgart opens up, and finally loosens the grip on its uplands, for a while.
Suddenly the buildings aren't packed tight anymore, the ground is plain, and people sit comfortably on the grass. If it's after six in the evening, the sun shines timid on the stones of the Palace.
Perceive the real mood of the city
What's is so delightful about this area is the chance the perceive the real mood of the city. Coming at any time, you can get a glance of the best experiences of living in Stuttgart. Early in the morning, as the city wakes up, Bäckereien will be open and a tasty smell of bread and cakes fills the air, to give you just a idea of typical German breakfast.
As the day busily runs, if we have work due there, the architectural beauties make any business less dull. Even if we have to run an appointment, there doesn't seem to be rush without the impeding noise of cars and traffic, and we instead take our time under the shade of the sycamores in Königstraße. We can stop for a moment to look at the shops' windows; have an ice cream or a coffee in one many bars or get something to eat for later, so that when, eventually, we have to return to our work, it feels like less of a chore.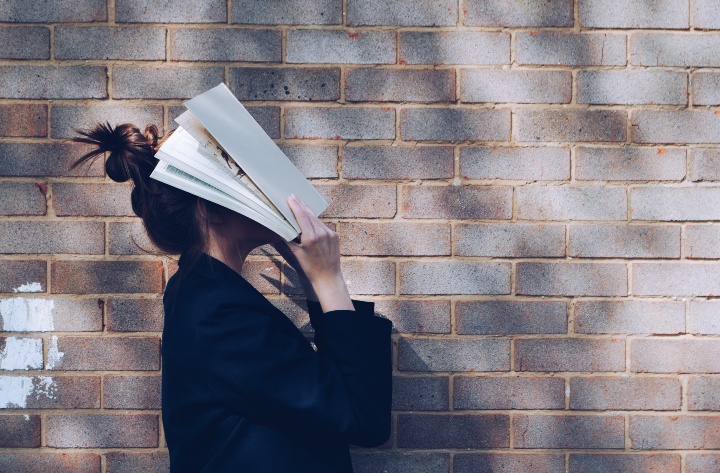 This is why, I think, I like Schloßplatz so much
The atmosphere in this part of the city is simply so comfortable, that it communicates it to us as well. You may think that in Stuttgart, massive industrial city, you would have to travel outside to find a nice and quiet place – maybe in its less busy suburbs, to find parks like Killesberg: where the commotion of the city is far behind, the most danger you'll be in is to be run over by cyclists or to be surrounded by a flock of geese – and in this case, brace yourself. Otherwise, there, there's always peace and quiet – maybe even too much?
This is why, I think, I like Schloßplatz so much. The continuous coming and going of people, the incessant sounds that are not quite noises, because they are a mix of laughters, street music, people talking, speeches, and my own voice, sometimes, makes me feel like I am part of something; I don't quite know what, but I think I enjoy it – sometimes, that feeling of belonging is good enough. Some of us, as not locals from Stuttgart or international students can feel often a sense of melancholy and to cure it, the city centre, and immersing ourselves in the life of this place, its habits, its language, its culture: not to forget where we came from, but to find similarities, and nurture them. Have a drink as the golden hour approaches, the busy day ends and maybe strike conversation with someone.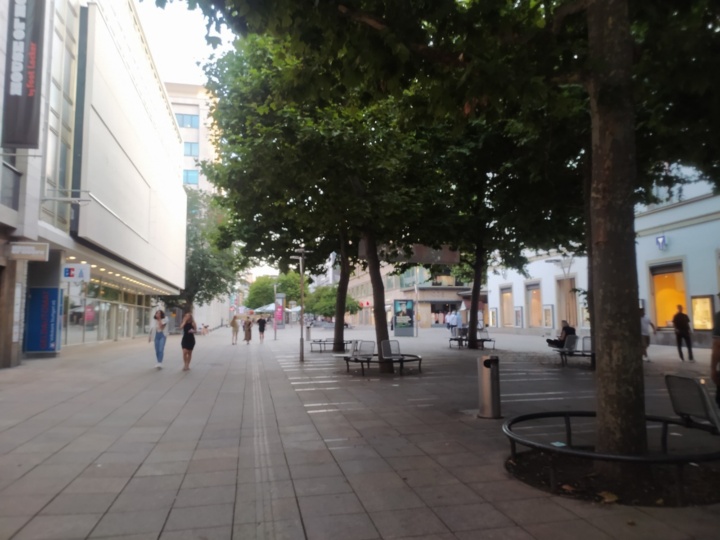 A cure for homesickness
Sometimes, when I feel homesick, I instinctively take the metro and find myself here. Then I may call a friend of mine in my home country and I start to walk around. This magically brings me back in years, when with those same friends we walked together in our hometown – not because every European city is similar, but because the feeling is the same. I am not in my homeland anymore and I am certainly not the same person I was; but it amazes to see how happy it makes me to just come here let take a break and relax with friends. I realize then that it's not homesickness, as much as the instinctual desire we all have to be around people, and enjoy company: people sitting in bars, couples walking, artists performing, children playing in the grass, but most of all the fact these things that for so long such were taken for granted are now accessible brings joy by itself, and gives a sense of a strange of relief.. It's true that it seems very simple a recipe, but it's proving very effective.
Costanza Maria Russo
Comment on this article
Your email address will not be published.