Student life in Germany is interesting, rewarding and challenging. As a young adult and as someone who's just out of home, living by yourself and doing the whole "independent" thing can be demanding. You would be surprised to learn how quickly something as casual as a night out or a movie with friends will become something you have to budget for. These are some starters or pointers to keep in mind while you learn your way through it.
Budgeting
It is important to track your expenses as a student. There are many variables in your spending pattern that have to be considered such as income from part-time jobs, savings, fees, health insurance, rent, utilities, groceries, leisure, phone and internet bills etc. As easy as creating a budget for your spending is, it can be difficult to stick to it consistently. A simple excel spreadsheet or a budgeting app can help you identify your spending habits and do away with expendable expenses. For instance, planning my meals ahead and sticking to a standard shopping list often helps me from being tempted into buying things I mightn't need.
The difference between need and want
It is easy to part with your cash as soon as you see the big red discount signs outside the retail stores (we have all been there). While it is okay to treat yourself to a new pair of shoes or a comfortable pair of jeans once in a while, always be mindful. Did you know there is a big difference between need and want? Keep an ongoing list of items that are essential and track their expenses over time to see if they are cheaper at other times of the year. And, if you ever want to purchase anything - be it a table fan, bicycle or a monitor - look at Facebook or social groups where students always buy and sell all sorts of stuff when they move out. This can significantly save you money compared with a new purchase.
Bank accounts and cards
Most of the banks in Germany do not charge you an opening and maintenance fees as long as you're an enrolled student. If you have special requirements such as regular international transfers, an alternative account may be opened at other banks like Wise (Transferwise).
Having two bank accounts might also be a good idea where one is exclusively for savings - this way you always have a buffer cash even if an unexpected expense pops up.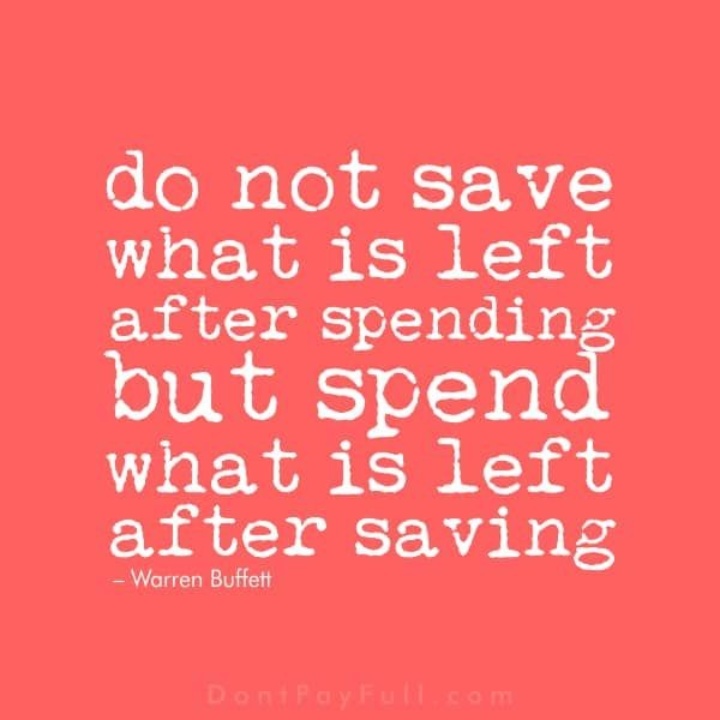 Travel discounts and student discounts
One perk of being a student in Germany, is the great deal of student discounts almost everywhere. Here in Baden-Württemberg, students can ride the S-bahn, U-bahn and buses for free during working days after 6pm and all day on public holidays and weekends. Be sure to make use of that to go around in the evenings and weekends and explore different places - especially during Summer when we have long daylight hours. And for those with itchy feet, Deutsche Bahn offers a Bahn card with great discounts on long distance trains. If you are a frequent traveller, be sure to check it out.
Most retail shops, theatres, parks, museums, and many restaurants and local stores offer a student discount for entry or for their services. Even if it's not listed on the website, you can always ask at the checkout counter if they offer any. So be sure to carry your student ID wherever you go.
Part-time jobs, HiWis, Assistantships
Students are eligible to work part-time for 20 hours during term time and full time during holidays. The minimum wage in Germany is just under €10 so a part-time gig should be enough to cover most of your living expenses.
Apart from part-time jobs with companies, you can also find student assistantship positions at your university which can range from administrative desk jobs to research assistant or HiWi (Wissenschaftliche Hilfskraft) positions where you work with researchers in various research institutes.
Fees and Scholarships
Most public universities charge very little to no fees. The public universities in Baden Wurttemberg charge €1500/per semester for non-European students. The tuition can be higher at private universities or for some study programmes (such as an MBA) . Apart from this multiple scholarships are available to both home and international students. For instance, there is the German Scholarship (Deutschlandstipendium) with a monthly stipend of 300 Euro for eligible students. Another useful source for finding different scholarships is the German academic exchange service website - DAAD.
While it is important to handle your money wisely, don't let it be a burden to your academic or student life. As students, we might have heaps of money to begin with but making smart spending decisions is bound to help in the long run. Do not save what is left after spending but spend what is left after saving, as Warren Buffet said. Despite all the careful planning, if you still find yourself facing financial difficulties, get in touch with the people at the IZ to see if they can help you in any way.
Ghayathri Suriyamoorthy
Comments
Deva V.

September 3, 2021 4:06:21 PM
Very helpful!

S.

September 2, 2021 2:24:47 PM
Well analysed statement , helping and understanding for the non european students.You truly are the light for the new ones.Keep the good work and I am proud of you.
Comment on this article
Your email address will not be published.