I believe I am a citizen of the world and I find great comfort in travelling to other countries and experiencing their cultures. I feel it essential for me to expand my horizon and gain a balanced view of the world. I wanted to make the most of it during my stay in Europe. Therefore, I leapt at the opportunity to do a semester abroad.
What I didn't know at that time was that not many international students apply for the exchange semester. The difficulty you have to apply about a year in advance for an exchange semester. Which means you apply as early as the first semester, just as you are getting used to your new environment.
Personally, I found the application process to be quite straightforward. This is how it works: The Erasmus coordinators at the Department level and at the IZ are always happy to explain the procedure in English. Once the application process is complete and the nomination results come, the mobility becomes seamless thanks to a well-structured check-list. If things are so perfect, why am I still writing about it? Well, I am going to tell you how I managed to do so much with little to no human contact during the pandemic.
While I crossed the first hurdle well before the pandemic the real deal started taking shape bang in the middle of it. I did my exchange semester in my 2nd year and had planned my studies in Universität Stuttgart the year before, with hopes for travel and experiencing a different academic culture.
As everything got into motion, the unexpected situation due to Covid-19 began to shake the ground. The change in normalcy greatly affected my study plans and I had a lot of apprehensions about going ahead with the exchange semester. The lockdown seemed like it was going to set my plans back by a semester.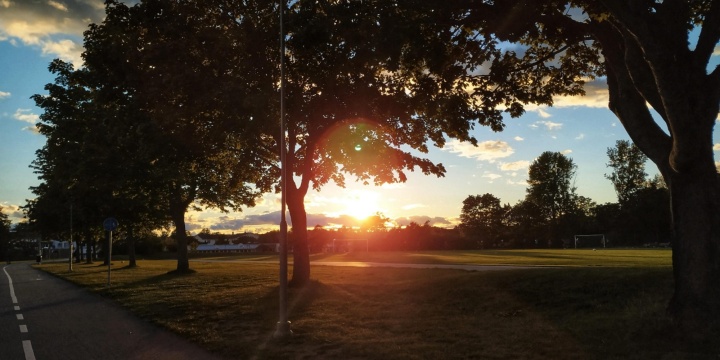 Normally, I would have had to meet with professors to get my learning agreement signed and make trips to the foreigners' office to prepare for the travel but due to the local lockdown and distant-mode of learning, it was close to impossible to communicate with people. As emails began replacing face-to-face conversations, something that would ideally take 15 mins took about a week or more. Additionally, my exam dates overlapped with my travel date. I had to consider not just the restrictions in Stuttgart but also in Sweden, where I was headed for my exchange semester. Therefore, it was a bit taxing initially. But the to-do-list provided by IZ helped in reducing the confusion to a large extent. But very soon after, the Erasmus coordinator at Universität Stuttgart and the dean of my major helped me organise my studies and cement my decision to do the exchange program. The coordinators at my host university also made arrangements to allow me to take my exams remotely after my arrival in Sweden.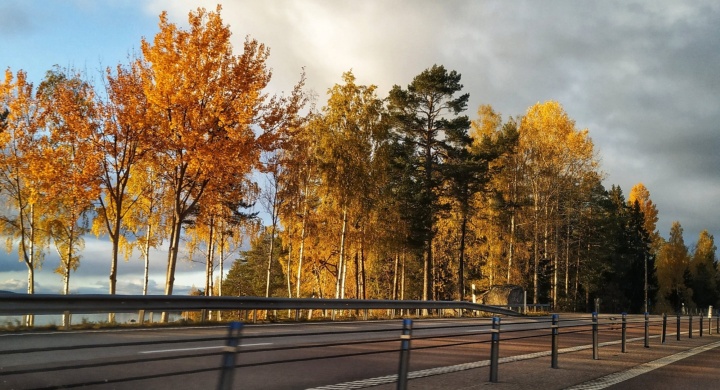 After arriving at Linköping, Sweden, I was completely reassured that I had made the right choice. Linköping is a perfect student town and is full of life. The sparsely populated city comes to life at the university which is always bustling with students.
To be honest, till-date the situation has been obviously unpredictable. Although we initially had campus-based classes they were eventually made remote due to the wider spread of Covid-19. Still, the University and the various Student organizations at the host university have been coming up with creative online sessions for the students to be more involved in the University - with both academic and extracurricular activities. Even the labs are very interactive with breakout rooms enabling the students to work together despite not being physically in the same room. All these have only made an otherwise dull year into a very interesting and happening one.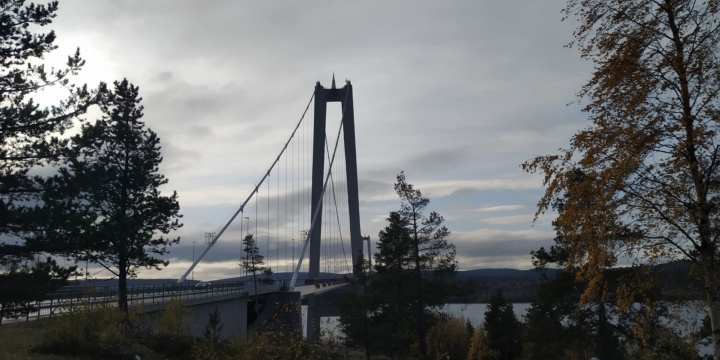 A very economical way - probably the most economical - to explore Europe is as a student. An exchange semester is not only a productive way to explore new geography but also an opportunity to experience a unique student lifestyle. You make new and different friends all over again and study under new professors. Apart from all this, there is always the quotient of personal growth and development. Getting out of my comfort zone amidst the pandemic has made me appreciate what I have more deeply. I was constantly reevaluating and transforming many aspects of myself that I had considered unchangeable before. And it truly is a refreshing feeling.
Uni Stuttgart has a great exchange program with many universities across the world. And with a little effort and involvement from your side, you get to deepen your international experience.
Ghayathri Suriyamoorthy
Comments
Ava

2021-06-05 10:34:56

Hi!
As an international student, this post is totally related to me and I`m really thankful to you for sharing your experience. I thought this post (https://ivypanda.com/blog/15-study-abroad-mistakes-to-avoid-if-you-want-to-have-a-blast/) could be also useful for the people reading this blog, so sharing it here :)
Comment on this article
Your email address will not be published.