Andrea Nahomi Dahik Quiroz, is her full name. She was born 1990 in the beautiful city of Quito, Ecuador. Quito is the capital city of Ecuador which has an elevation of 2850 meter above sea level and is surrounded by beautiful nature. The weather in Quito is like spring here in Germany and it lasts all year. Because Ecuador is on the equator it mainly observes rainy and dry seasons. Growing up in this beautiful city is one of the most exciting pictures one can imagine.
She belongs to an educated family. Her father is a doctor, specialises in traumatologists (a surgeon who specialises in treating fractures, wounds, and injuries caused by accidents or sudden violence) and her mother is a teacher by profession. Andrea is the oldest among the 3 siblings. She spent the best part of her childhood in Ecuador. She started school at the age of 4 and enjoyed every bit of her social life. Her upbringing in early times was as satisfying as she used to play sports while maintaining healthy neighbourhood terms. She loves to do outdoor sports like hiking, tennis, snorkelling, diving, etc. Growing up with the friends around her and her family gave her a chance to explore the best side of her with nature without compromising on her studies. Food is one of the happiest things Andrea experiences. I asked "What is your favourite you can eat any time?". The answer she gave was spontaneous and it was "Ceviche". Further with excitement, she explained the complete mouth-watering experience of making it.
Why did you select Germany for your studies and why Stuttgart?
Soon after passing school and university, Andrea was keen to study abroad for her better exposure. As she passed her graduation with Environmental Engineering, she became an enthusiast with contributing more to environmental protection.
Andrea later secured admission for her higher studies in Germany. The two universities that offered her admission were the Technical University of Munich and the University of Stuttgart. Finally, she joined Stuttgart.
I asked, "Why did you select Germany for your studies and why specifically Stuttgart?" She added by explaining the reasons for selecting Germany for her higher studies. Andrea found Germany as an exciting place to study, closer to nature. She feels herself home when she thinks about studying in Germany. Andrea contacted lots of her seniors, mentors, alumni to guide her regarding the studies she wanted to pursue to have more satisfaction in the decision she had already taken. Furthermore, she continued explaining the advantages of Germany by mentioning the opportunities to work, learn, and grow your skills here. Finally, to fulfil her dreams, she selected Stuttgart as her first port to start her higher studies. The reason for selecting Stuttgart is only based on its exposure to the industrial sector and connection to nature. She joined the master's program WASTE at the University of Stuttgart. Andrea spent one of the nicest and most memorable times during her master's program at Stuttgart. She shared her course with many international students coming from many different countries around the world. The intercultural exposure to her studies allowed her to learn linguistics and culture about other nationalities.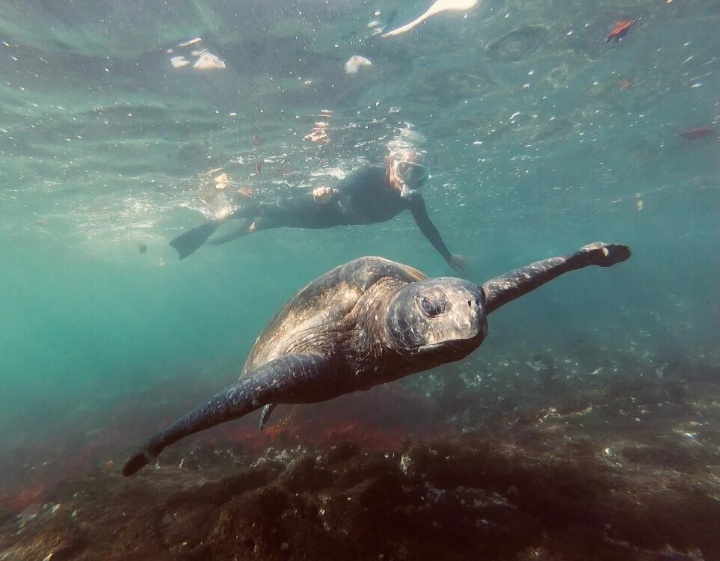 Soon she got her job
She found the study structure in Germany like the one she had in Ecuador. Andrea comfortably adjusted with the structure here. While she was studying, she had the opportunity to work in the industry to polish her skills. She also spent an international semester exchange in Australia. For me, it was like "Another Country, Another Challenge -> You got it, girl". Additionally, if you are in Germany, "Deutsch" is always needed. Andrea took complete advantage of this opportunity to improve her language skills too.
After graduating with a master's in science degree, Andrea moved to Berlin for her job hunt. Soon she got her job. I did ask her, "What were your plans when you were graduating?" I got the answer, about settling in Germany. She loves the work culture here in Germany, she wanted to continue working and growing in this work setup. She had no plans to further do PhD research studies.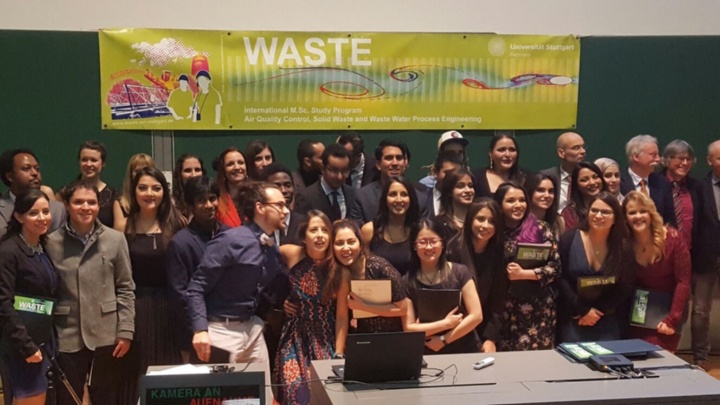 Germans plan the future in the present
The best part about Andrea is her attitude and positive optimism towards her goal and life. The best part is she got her life partner in Germany too. Guess what, "He is German." That is the best thing how Andrea finds her heart with a person whom she can grow with and live with. On my spot-on question to her "How do you find Germans and German culture?". She took a breather, as it was already long since we were talking. After taking a sip from her water bottle, she mentions the openness of the German people. As they take time to open and trust any other individual. Further, she added, it takes time for them to understand that people from abroad or from other cultures are not mean, good, or bad. It is all about the perspective and intentions of the person. The difference in the cultural integrity she feels was the planning schedules here. She added by saying, "They plan the future in present." Initially it was difficult for her to understand, as she comes from a background where the dinners are planned spontaneously or if the relatives are there, they plan ice-creams in summer then and there. She is involved very much in the culture, as being a foreigner, she is happily part of a German family. Long live and satisfying life for you Andrea.
We were tired, even after a coffee, I still had a question for her. I asked "Andrea, are you planning to move back to Ecuador at some point in time?". I would love to go back and could work in between both countries. Her dream would involve working for some months from Ecuador as she will have the flexibility to maybe contribute more to her homeland and her birth city.
Language gives more opportunities to interact socially and get employment
Last question I asked as soon as we finished our coffee "Any advice to the upcoming students/work professionals?". Andrea put a major focus on living the fullest part of life, enjoying the culture as much as anyone can do. In addition, learning the German language is always a bonus. It gives more opportunities to interact socially and get employment. Exposure always enhances and groom your skills.
In total, we thank Andrea for her precious time. We would like to extend our gratitude for her presence, for sharing some remarkable memories with us. It was an honour sharing an hour of an interview with you and depicting it into these words.
Muhammad
Comment on this article
Your email address will not be published.
Comments
Sangakara attapatu

April 1, 2022 12:42:55 PM

Nice blog muhammad. Do come to malir cantt sometime